Cards Submitted by Readers - Jeanette Morgan
Here is a full page of cards submitted by one of our readers - Jeanette Morgan. Jeanette is a very talented lady and has graciously submitted the beautiful handmade cards below.
Tips: If you like to showcase your cards here on Making greeting Cards site, please contact me at the form provided at the end of this page and I will get back to you as soon as possible.
A beautiful baby card with pram, teddy bear, hearts and lace created for baby Hannah. A pink, white and silver theme makes this homemade card so loveable and sweet. It is indeed a card that the parents will love to include in their baby scrapbook and view again and again.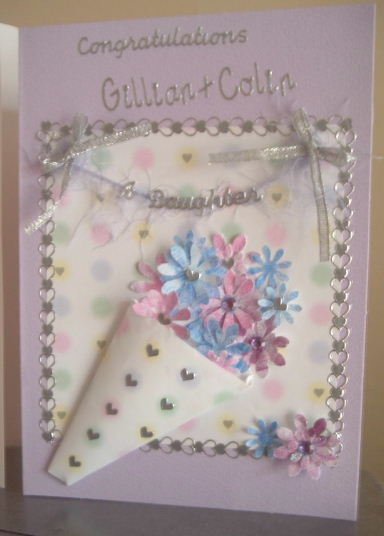 Another beautiful baby birthday card that any proud parents would love to receive. This is a baby card that Jeannette created for the birth of her brother's daughter. Congratulations to Gillian and Colin on the birth of their beautiful daughter!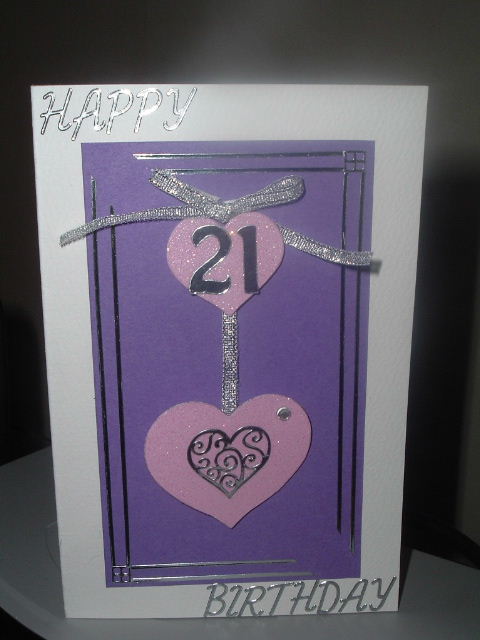 Purple, pink and silver with hearts and ribbon. A Happy 21st Birthday Card - great card for someone just turns 21. Jeanette made this for a friend's daughter.
A Happy Birthday card for a friend created by Jeanette with stickers and decorative scissors.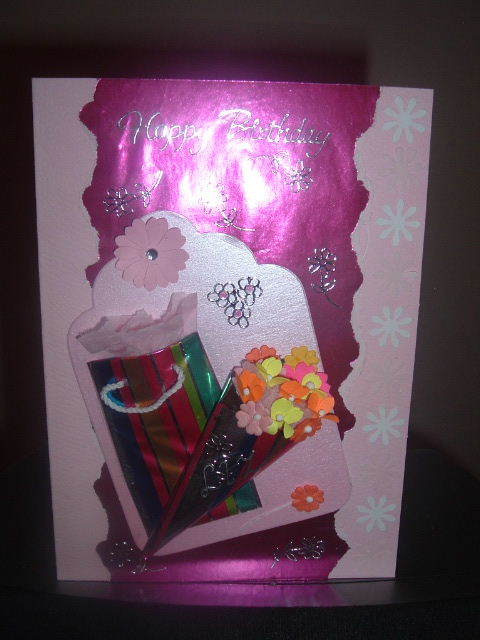 Another Happy Birthday card that Jeanette has made with much love. She used stickers, decorative punches and metallic paper to make this a great birthday card for a friend at work.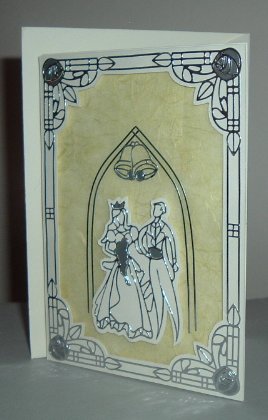 Wow! A handmade wedding card for a friend. Jeanette used silver stickers and layering technique to make this a beautiful card for the bride and groom. See the way she trimmed around the bride and groom sticker and layered it onto the other colored cardstock. Lovely work, Jeanette!
If you like to showcase your cards on this website, please contact me with the form provided below and I will get back to you as soon as possible.
to top of page : Cards Submitted by Jeanette Morgan

Readers' Cards : Jeanette Morgan - Page 2

Back to Making Greeting Cards Homepage
Copyright ©2004-2007 www.making-greeting-cards.com. All Rights Reserved.