Readers' Cards : Ying Pang
Here is a full page of cards submitted by one of our readers - Ying Pang from Malaysia.
Ying has graciously submitted the beautiful handmade cards below. I hope that you will receive inspiration to create your own greeting cards from browsing these homemade cards by Ying Pang.

Homemade bookmarks for the bookworms. Two bookmarks created by Ying with the fall colors. Ying also used rubber stamps, decorative punches and layering techniques to make these bookmarks. She also used button and fibres for embellishments.



A handmade Christmas card that anyone would love to receive. Ying used decorative border punches, metallic paper for layering, Christmas colors and a rubber stamp image from House Mouse.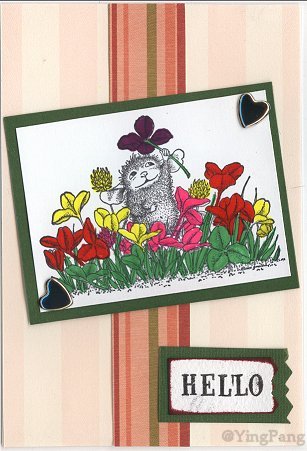 Another House Mouse stamp image! Heart buttons and beautiful layering technique.



"Flowers Say Hello From The Heart" - a ruber stamped card.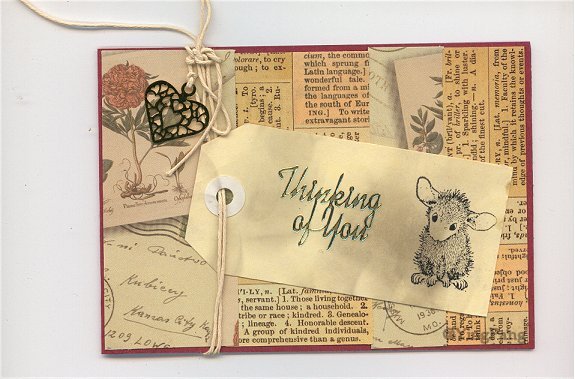 I love tag art. Ying has created this lovely tag with an antique feel. She added a heart charm, postal string, and "Thinking Of You" sticker, with a House Mouse rubber stamp image.


More Cards By Ying Pang: Page 2

More Cards By Ying Pang: Page 3

to top of page - Readers' Cards : Ying Pang

Readers' Cards Main Page

Back To Making Greeting Cards Homepage
Copyright ©2004-2005 www.making-greeting-cards.com. All Rights Reserved.