Readers' Cards : Jeanette Morgan-02
Here is another page of beautiful handmade cards created by Jeanette Morgan.
Jeanette loves to create cards and she created each of these handmade cards for people she loves. Thank you, Jeanette, for sharing your creations with us.
You can view more of Jeanette's selection of handmade cards by clicking the link provided below:
* * * Jeanette Morgan's Cards Page 1


Jeanette made this beautiful card for her niece Michelle's 21st birthday.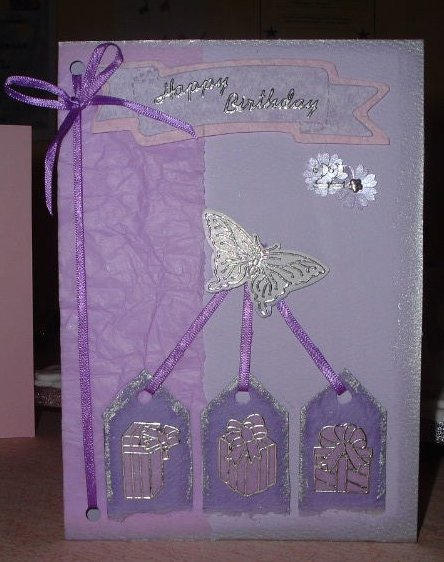 Another lovely card by Jeanette created specially for her daughter Liza's 22nd birthday.


Another beautiful creation made specially for Elsie's 40th birthday. The 40 and balloons in the middle of the card was a flashing badge.


This card was made for a guy at work. His wife had had a baby boy.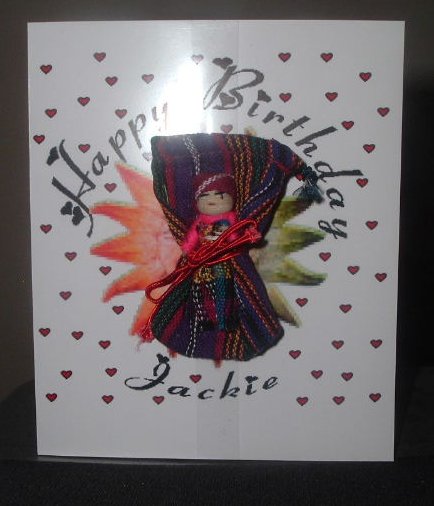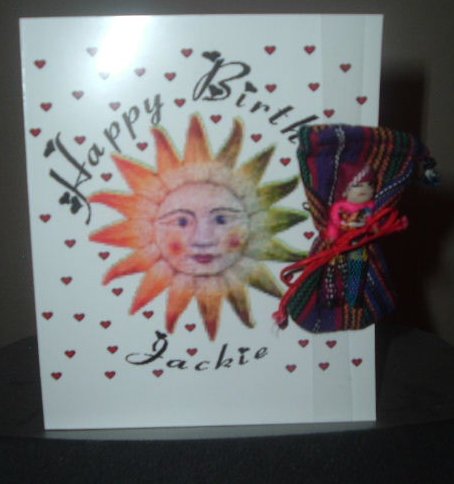 Jeanette printed this image off on to photo paper and stuck a band of acetate around the card to attach the worry doll to, that way Jackie could remove the doll without spoiling the card.


For this card, Jeanette stamped out the same parcel image on different coloured card and mixed them up. Then she 3D them with double-sided foam squares.
to top of page : Readers' Cards : Jeanette Morgan-02

Readers' Cards : Jeanette Morgan-01

Readers' Cards Main Page

Back To Making Greeting Cards Homepage
Copyright ©2004-2007 www.making-greeting-cards.com. All Rights Reserved.