Asian Style Card Making Books
Asian Style Card Making Books for Making Oriental Greeting Cards
Asian style card making books are great reference for Oriental cardmaking ideas especially if you love to make Japanese greeting cards.
Making Chinese or Japanese cards will be so much easier with these oriental card making books and softwares.

I have collected quite a few of them. In fact, I have a whole shelf of Chinese and Japanese card making books. Some are bundled together with a CD Rom. I'm able to view the images but will need a Japanese operating system to use the card making software or program.

Every one of these Asian style card making books have full color photos that are a feast to the card crafters' eyes.
So even though these are in Mandarin or Japanese, and if we don't understand the language, the pictures are enough to inspire and help us create some Asian style cards.
Beside, there are Oriental pattern sourcebooks that are written in English and these too are essential reference books for inspiration as well as ideas for layout, design and color themes.
My Favourite Asian Style Card Making Books
Below are some of the Asian style card making books as well as stencil and design sourcebooks that I love to use for my cardmaking. You will notice that some of these have a Buy It Now! clickable link. This is the link to the page where you can purchase this book from Amazon.com. Hopefully, Amazon will carry more of these oriental card making books and magazines in the future. I will continue my search and include them here.

Japanese Design Book
A Grammar of Japanese Ornament and Design Dover Pictorial Archives 
By Thomas W. Cutler

This is a must-have for us who love working with Japanese design in our cards. Lots of inspiration within 100 over pages packed with Japanese floral motifs, sea life, and much more.
---
Pattern Sourcebook
Pattern Sourcebook - Nature 2 250 Patterns for Projects and Designs 
By: Shigeki Nakamura
This pattern sourcebook comes with a CD Rom which contains 250 patterns in jpeg files as well as PSD formats which we can manipulate in Photoshop or other photo editing software. The files are in high resolution so the printouts are sharp and beautiful.
---
Oriental Cardmaking
"Do It Yourself: The Story of Season - Make Your Card With Your Own Hands" 
By: Knowledge Publishing

Lots of ideas for spring and summer cards. The main technique used is paper cutting. The book is also full of colorful photos.
There is also the Autumn and Winter volume which is great for making Thanksgiving and Christmas cards
---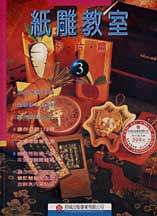 Chinese Cardmaking
"Paper Carving Classroom" -  Card Version 3
By: Chen Ee Chong
This is one of the many Asian style card making books that I refer to quite often. Lots of illustrations and full color pictures on every page.

---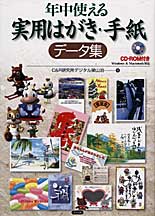 Japanese Cardmaking
Japanese Card Making Book 
By: C & R Institute
Two hundred over pages of Japanese cards with a CD rom that can be used on Windows or Macintosh. This book covers everyday cards to seasonal cards.

---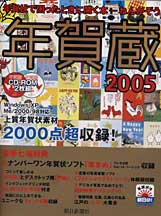 Japanese Cardmaking Book/Program
Japanese Card Making Program 
By: Asahi Original
This book comes with 2 CD roms and can be used on Windows.
Most of the cards are for year 2005 so lots of images of the rooster.
I picked this up from Kinokuniya Bookstore.
The above Asian style card making books are great for helping us make some Oriental greeting cards as these were written by Asian card-makers and their creations though might be influenced by Westerner, they do still hold true to an Asian style for most of the card designs.
Useful Cardmaking Tips:
Clean clear stamp immediately with dish washing detergent after use. For stubborn stain, use a dish cloth to rub off the ink stains.
Use clear embossing powder on colored stamped images. If you missed any stray powder, it's not noticeble. 
Click here to read more card making tips.
---
Like This Site?
Celebrating Creativity! Connecting Lives!
~ bringing cheer one card at a time.
Help Me Get The Word Out

If you like making greeting cards and want to encourage others to do so because of its many benefits, please help me share this website with your friends. Just click on the share buttons below to share with your fans and friends. Thank you for sharing the good things in life :-)