Greeting Cards Blog July 2005
My Greeting Cards Blog July 2005
If you like to interact with me on my Making Greeting Cards Blog July 2005 Page, please feel free to send me your comments. I love to hear your thoughts, ideas, and suggestions on card making.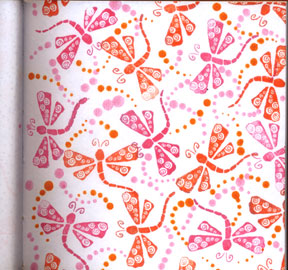 D.I.Y. Background Paper
This Making Greeting Cards Blog July 2005 page contains all the blog entries for the month of July 2005.
You can write a review on any magazine or book on cardmaking, ask questions or provide answers. Thank you for your participation in this blog. Have a nice day and happy crafting!:~D
19th July 2005 (Tuesday 06:27am - Malay Peninsula Standard Time)
Moving House!
I am getting ready to move house this Sunday. My computer will be the last to be packed. But most of my card making supplies are now in boxes.
Actually, I had made some cards but these will need to be scanned and uploaded to the site. I guess I will have to do that when I get to my new home.
26th June 2005 (Sunday 12:59pm - Malay Peninsula Standard Time)
Handmade Background Paper!
I made these background paper last night while watching a television programme. Make some and keep them for your card making projects.
Flora :-)
25th June 2005 (Saturday 19:41pm - Malay Peninsula Standard Time)
Free At Last! Pampering Myself By Making Cards!
At last, I have all the time to myself to leisurely make cards. I had been working really hard the past months. First, helping my brother, Steil, with his jewelry business and then the past month, helping my sister-in-law, Irene, with her Japanese Food business.
For interest sake, Steil will be launching his "Trika" line of jewelries at Takashimaya Shopping Centre at Ngee Ann City, Singapore this August.
And Irene's Japanese food stall is at Banquet (name of the food court) down at the basement of Clifford Centre.
So well, I'm free and will be working on my websites mostly and having fun making more handmade cards to post on the site. So do bookmark this site and come back more often to view more samples of handmade cards.
08th June 2005 (Wednesday 23:05pm - Malay Peninsula Standard Time)
GreetingNews! Sent!
I have just sent out this month's newsletter. If you subscribed to my free monthly newsletter and have not received them, please check whether your email filtering software is stopping you from receiving my mails to you.
Well, it is good to connect with you through the newsletters and I appreciate many of you for your comments on the site as well as on the craft of card making.
05th June 2005 (Sunday 21:36pm - Malay Peninsula Standard Time)
Happy Father's Day Cards!
I have just uploaded two Happy Fathers Day Cards  onto the site.
These are printable Happy Father's Day Cards that you can download onto your computer and print using your printer and white or cream card-stocks.
Enjoy!
And do let me know whether these are helpful or useful to you.
---
Making Greeting Cards!

›
Greeting Cards Blog
› Here
Making Greeting Cards!

›
Archived Greeting Cards Blog
› Here
Like This Site?
Celebrating Creativity! Connecting Lives!
~ bringing cheer one card at a time.
Help Me Get The Word Out

If you like making greeting cards and want to encourage others to do so because of its many benefits, please help me share this website with your friends. Just click on the share buttons below to share with your fans and friends. Thank you for sharing the good things in life :-)